Three things to know about Democratic US Rep. Jim Clyburn as he seeks a 16th term in office this year:
He's still the House majority whip and at 81 years old (82 in July) hasn't ruled out running again in 2024 as long as his three daughters feel he's not physically or mentally slowing down.
His congressional district lines have changed, redrawn this year by the Republicans who control the Statehouse. The 6th District now stretches from Clyburn's home in Columbia, across the Midlands to the very tip of the Charleston Battery. That means residents living in the mansions that saw the start of the Civil War are his newest constituents.
Though he'll always be known for getting Joe Biden to publicly commit to naming a Black woman to the Supreme Court, it was another bit of debate advice he considers just as critical: telling Biden to be more coherent in his sometimes clunky speech-delivery style.
"I just told him that I thought he needed to focus on keeping all his responses within the confines of three things: 'This is what my proposal will do for you. This is what it will do for your family. And this is what it is. will do for your community, '"Clyburn said in a recent interview.
"'And when you hit those three notes, stop talking,'" he added.
Clyburn has never been significantly challenged in any of his races since his first win three decades ago in 1992 on the night Bill Clinton took the White House. This year, he faces four long-shot hopefuls coming at him from both the left and right.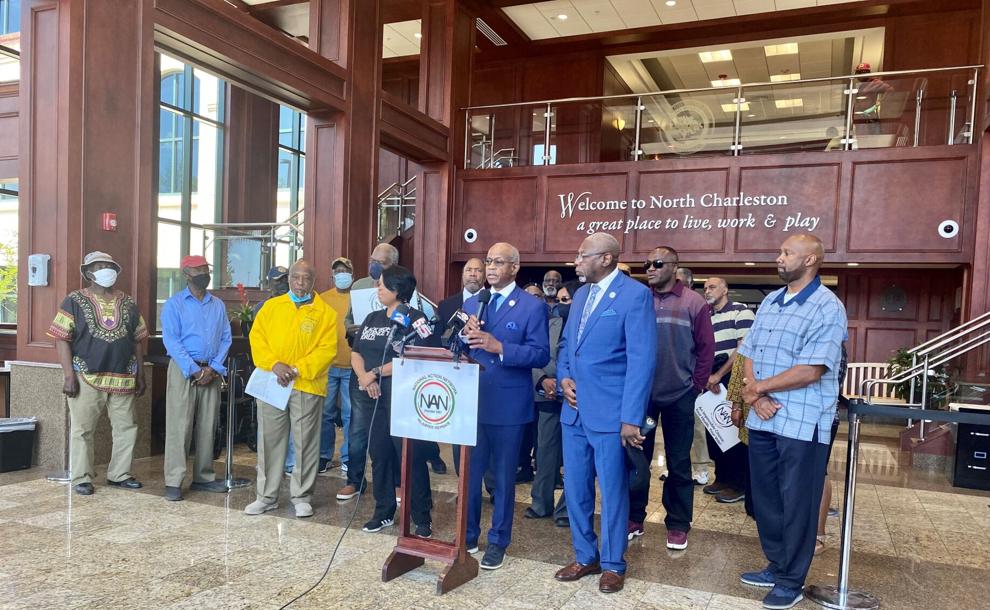 The two Democrats running in the June 14 party primaries are Gregg Marcel Dixon, a teacher at a Lowcountry charter school, and Michael Addison, who's had various careers ranging from chiropractor to tow truck operator and insurance adjuster.
Addison said poverty has remained rampant in the district under Clyburn's terms and questioned why farmers and local agriculture aren't being utilized to help the region's food deserts.
Dixon too questioned Clyburn's effectiveness since after decades in office – much of his district is still labeled within the state's so-called "Corridor of Shame" of neglected rural schools along Interstate 95.
The two Republicans dueling to get on the November ballot are Duke Buckner, a Walterboro attorney who ran against Lindsey Graham for Senate two years ago, finishing fourth out of four candidates in the GOP primary, and A. Sonia Morris of Charleston, who works in consulting.
Morris said she is a supporter of Donald Trump, doesn't believe the mainstream media is reporting news stories of the day fairly and that Black female conservatives are especially drowned-out when they diverge from traditional Black political positions. She is against government mandates when it comes to forced vaccinations and said she has not received a COVID-19 shot.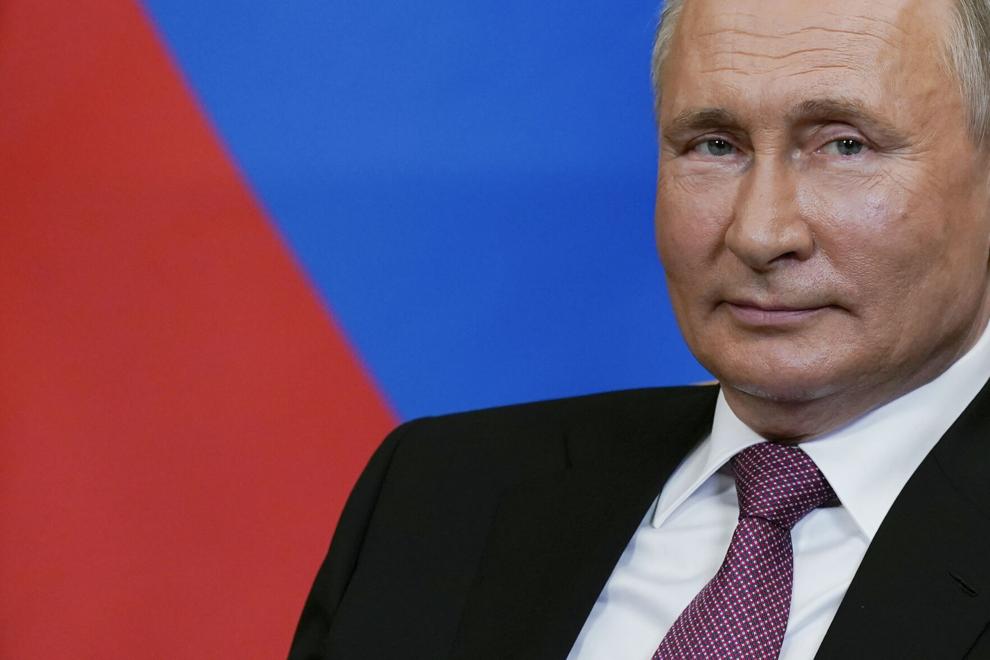 Buckner too is a Trump supporter, saying the former president did good things for the US economy, the national defense, securing the border with Mexico and criminal justice reform, for example. He too opted not to get vaccinated.
Political watchers see little chance of an upset. None of the challengers have much name recognition or significant campaign cash in a district that votes overwhelming Democratic, while Clyburn has decades of goodwill built up alongside national party backing and a well-oiled reelection apparatus in the state's Black majority seat.
College of Charleston political scientist Gibbs Knotts said Clyburn's longevity in a DC political system based on seniority should be considered a plus for the state.
"He has a lever on power," said Knotts, who puts Clyburn in the context of the decadeslong careers of former SC Sens. Strom Thurmond and Fritz Hollings. "He is sort of in the spirit of someone who has become an institution."
One key thing about the voter turnout in his district is that it could go a long way toward determining the outcome of another race: who gets the party nod for governor.
A heavy day at the polls in the 6th Congressional District could heighten interest in the duel between the two leading candidates, former Charleston congressman Joe Cunningham and state Sen. Mia McLeod, who is trying to become the state's first Black governor.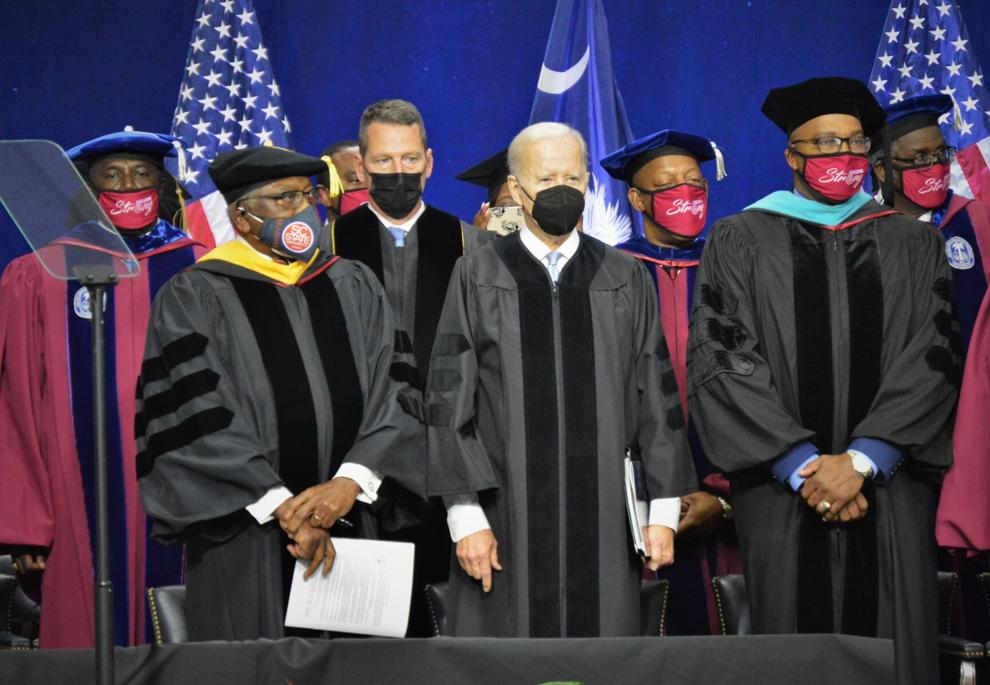 Clyburn has spent some of the primary season going national, campaigning for other congressional Democrats. In early May, he was on the road for Democrats for seven days in a row, making stops in Ohio, California and Texas for allies including of Reps. Shontel Brown, D-Ohio, and Henry Cuellar, D-Texas.
For his reelection back home, Clyburn points to the $ 1.2 trillion infrastructure bill the Biden administration and Congress were able to push through. South Carolina will receive around $ 55 million this year towards fixing hundreds of bridges throughout the state that are in poor condition. It's the first wave of more than $ 200 million being used to fix Palmetto State bridges over the next five years.
Moving forward, Clyburn sees opportunities for Democrats in 2022, including defense of abortion rights. But he is also warning about the pitfalls of movements gaining headlines, like those calling to defund the police, a slogan he says is not rooted in common sense. Reevaluating policing is one thing, but "defund the police is foolishness," he said.
"Nobody on Earth wants to defund the police," he added. "And they say 'well, that's not really what we mean.' Well, I was taught to say what you mean and then mean what you say. "
Reach Schuyler Kropf at 843-937-5551. Follow him on Twitter at @ skropf47.