Community staple and New York Times bestselling author Karen Kingsbury will host an exclusive Meet the Baxters! live event celebrating the release of her latest book, "The Baxters," at the Franklin Theater on Tuesday, April 26, from 6-8 pm
Kingsbury, a former journalist and crime novelist, is most well known for her life-changing fiction series involving the Baxter family. She has written more than 30 such works about the faithful-yet-flawed American Christian characters. "The Baxters" is a prequel to their storyline, which began in 2002 with the publication of "Redemption," a novel co-authored with Gary Smalley.
"It's been such a blessing," Kingsbury said. "I didn't expect it to go this far. By the time I got to book three, was it was like something was happening. There was this groundswell of people who loved this family so much, and they loved that they weren't perfect. [The Baxters] are a Christian family that has their deep faith, but there are a lot of things going on that are not perfect and lots of doubts and lots of moments where they have to figure things out and come together.
'People were saying,' this is like my family, 'or' this is the family I wish I had. ' … I couldn't not write about them. They were alive in my heart, and the readers wanted more. "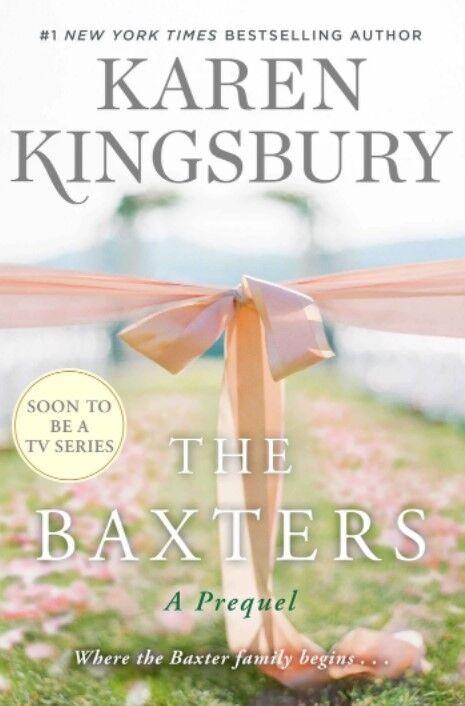 Kingsbury claimed that her books attempt to engage spiritual values ​​realistically.
"In real life, sometimes the drug addict dies under a bridge," she said. "In real life, sometimes the baby doesn't make it. I'm very careful to keep [the books] as real as I can, yet keep an element of hope and redemption. Even when there's a sad ending, the readers can still walk away with 'I have hope. I have tears. '"
Tuesday's event also celebrates the upcoming television series, "The Baxters," based on Kingsbury's titular series. Lightworks Media has the rights to develop the series, and the show is still trying to find a home with a streaming service.
Masey McLain, who plays fan-favorite character Ashley Baxter, will attend the Franklin Theater event and participate in the first-ever exclusive interview with the cast. Kingsbury will attend as well and will meet audience members, sign copies of her book and play an exclusive clip of "The Baxters" television series for the first time.
To buy a ticket to the event, preorder a signed copy of the book from Landmark Booksellers online or in person. The ticket can be claimed after purchasing the book, which officially releases the same day as the event. There is no additional cost to claim the ticket.
VIP tickets can be purchased separately at Landmark Booksellers' website.
"This [event] is a pinnacle moment in my career, "Kingsbury said. "This is the first time that people will be able to see the Baxters. They've heard me talk about it. Surely, I would have loved to have seen the Baxters on television much sooner than this, but for the first time, I will be able to watch the faces of people as they see the Baxters on TV, decades of my work. "
.